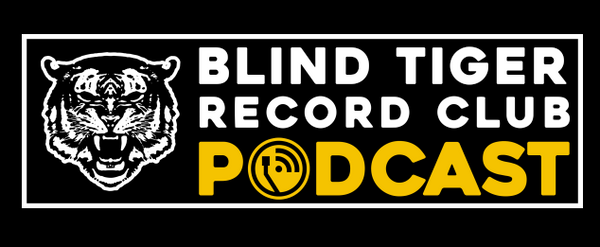 Season 2: Best Vinyl of 2018, Part One
January 28, 2018 - 1 hour 7:33 minutes
On the opening episode of Season 2, hosts David W. Williams sits back down with Austin Cox and Cody Driggers to discuss the Best Vinyl of 2018.  This episode is in two parts.  This is part one.


On this show, we have pulled some of our favorites from the B.T.R.C. Best Vinyl of 2018 list that was posted at the beginning of the year on BlindTigerRecordClub.com.  On that list, we have
80 titles
, broken up by the styles Singer Songwriter, Rock, Alternative Rock, and Jazz Soul & Blues.  All of these records were released on Vinyl in 2018.  On the show today, each guest has pulled titles from that list to discuss.  They are not in any order, just great records that we would encourage anyone to discover if they haven't heard them yet.
Here are the albums included:


Anderson East's Encore
Ruston Kelly's Dying Star
Thrice's Palms
Brian Fallon's Sleepwalkers
Tom Petty's An American Treasure
Click
 

HERE

 

to listen on Apple!