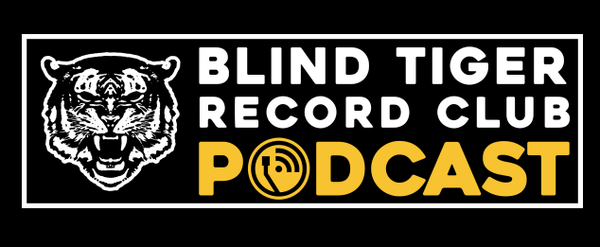 Season 2: LP Interview - The Marcus King Band, Carolina Confessions with special guest Tyler Boone
 March 27, 2019 - 57:07 minutes
Listen Here!
Singer Songwriter Tyler Boone joins host David W. Williams and Rudy Newman to discuss The Marcus King Band's new album
Carolina Confessions.
FULL DESCRIPTION / SHOW NOTES 
We play clips from the album, discuss Marcus King's early career, Kings's discovery by both Warren Haynes and David Cobb and the different styles of music that meld to create the MKB sound.  We dive into lyrics and other elements that make the album really stand out.  We discuss the producers and the recording process that lead to the creation of
Carolina Confessions
.
If you love records, vinyl, discovering new music, or rediscovering music you already know, this is the podcast for you.
Get To Know The Guest Host Tyler Boone:  Being constantly on the move between Charleston, SC & Nashville, TN Tyler Boone grew up in the Lowcountry of Charleston, SC. Boone first became enamored with the small club rock scene and slowly started making his way headlining major music venues, gaining traction on the radio waves all across the United States & over 13 countries which has led him to open for some incredible talent and becoming an official Taylor Guitars endorsed artist.  He's had the pleasure of opening up for such acts as Grammy award winning artist Sheryl Crow, The Avett Brothers, Christopher Cross, Hootie and the Blowfish, Old Crow Medicine Show, Platinum selling artist Edwin McCain, Zach Myers of Shinedown, The Revivalists, The Marcus King Band, Sean McConnell, Dr. John, & also American Idol Winner David Cook & Lee DeWyze, just to name a few.  His new EP "Jealousy"  debuted on January 25th, 2019 exclusively with a direct deal with Spotify. The single "Moving On" (feat. Finnegan Bell) is currently servicing to radio all across the United States & Brazil.