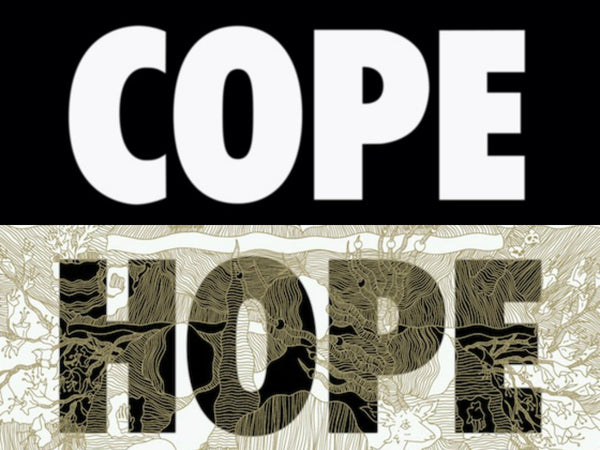 Manchester Orchestra Cope/Hope Collector's Series (180G)
We've bundled these two amazing albums together (because they're meant to be). 
Included in this bundle:
Cope
Vinyl LP pressing. 2014 album from Manchester Orchestra. 'Cope, to me, means getting by. It means letting go, and being OK with being OK,' says Manchester Orchestra's Andy Hull. The Atlanta band found itself at a crossroads as they approached making their fourth studio album - in between labels, uncertain of Manchester Orchestra's future for the first time since Hull started the band almost a decade ago. He was barely finished with high school back then, and now Hull and his band mates were transitioning into the adulthood. They'd learned a bit about letting go themselves. So Manchester Orchestra regrouped. They built a studio with their own hands, and spent month after month work shopping new tunes, writing and demoing together in a room - a process that was completely new for them. The change did them good.
Tracks
Top Notch
Choose You
Girl Harbor
The Mansion
The Ocean
Every Stone
All That I Really Wanted
Trees
Indentions
See It Again
Cope
Hope (Ltd. Ed. 180G Vinyl)
180 Gram Audiophile Pressing
Vinyl LP pressing. 2014 release from the Atlanta-based hard rock quintet. Manchester Orchestra switches gears on HOPE to present this unexpected yet completely satisfying re-imagination of their album COPE, which was released earlier this year. These stripped down, new versions of the songs incorporate vocal rearrangements, Fender Rhodes electric piano, acoustic piano and even strings.
Tracks
Top Notch
Choose You
Girl Harbor
The Mansion
The Ocean
Every Stone
All That I Really Wanted7
Trees
Indentions
See It Again
Cope