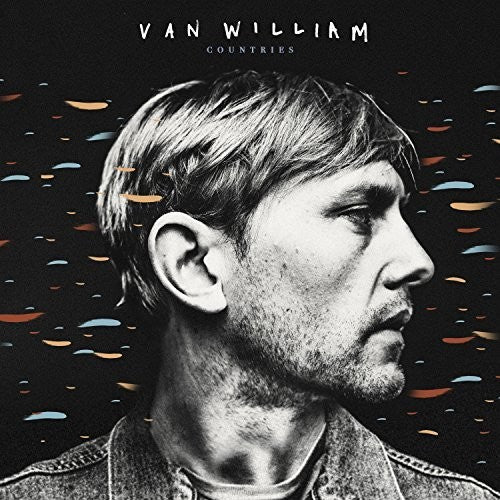 February Spotlight Album of the Month - Van William - Countries
B.T.R.C.'s February Spotlight Album of the Month - Van William, Countries:
If you're not familiar with Van William, it's possible you may have heard him and not known it. In 2017, he released an EP entitled The Revolution. The title track off that EP features the Swedish folk duo First Aid Kit. In January, the song "Revolution" reached #6 on Billboard's Triple A chart.

This is Van William's debut solo album. He was the front man for the band Port O'Brien, so he has recorded before, but nothing at this level. This album only dropped January 19th, but we have a feeling that this might be one of the strongest Singer Songwriter albums to release this year. In addition to "Revolution", the album is full of potential radio singles. "Never Had Enough of You" is a great representation of William's style on this album. It has a dark and brooding verse that swells into a huge chorus with layered vocals. "Cosmic Sign" has a layered effect on the verse that harkens back to Elliot Smith yet unravels on the chorus.

The studio band consisted of musicians that William considers close friends. Griffen Goldsmith from Dawes played Drums. Tam Visher, also from Dawes, played keys. Chris Chu played bass and was in another band with William called the Morning Benders. There's a lot of camaraderie on the album and it really shines through.

Check out the tracks "Revolution", "Cosmic Sign", "Never Had Enough of You" and "The Country".




What are people saying about Van William:

Caitlin White of UPROXX posted an article on January 9th titled: Van William's Debut Album 'Countries' Is One Of 2018's First Great Folk-Rock Records.