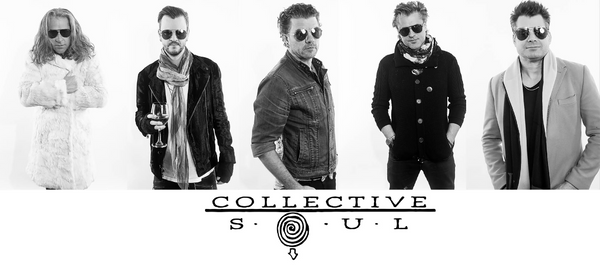 Collective Soul - Collective Soul
August 2020 Classic Rock Record of the Month
25th Anniversary Edition
Ships between 8/31 - 9/7
Collective Soul's triple-platinum sophomore album will be commemorated with its first-ever vinyl pressing.
Craft Recordings announces a 25th anniversary reissue of Collective Soul's acclaimed self-titled sophomore album. Affectionately referred to as "The Blue Album", Collective Soul followed the band's hit 1993 debut, Hints, Allegations and Things Left Unsaid, and would go on to become the highest-selling title of their career.
Collective Soul will also be reissued in its original form on vinyl for the very first time, along with Hints, Allegations and Things Left Unsaid. The latter pressing, which will be sold across all major music retailers, follows a limited-edition 2018 Record Store Day exclusive.
Collective Soul's current line up now includes Ed Roland (vocals), Dean Roland (guitar), Will Turpin (bass), Jesse Triplett (guitar) and Johnny Rabb (drums).

Tracks
Simple
Untitled
The World I Know
Smashing Young Man
December
Where the River Flows
Gel
She Gathers Rain
When the Water Falls
Collection of Goods
Bleed
Reunion